MERLIN clincial protoypes were installed at Quinze-Vingts National Eye Hospital in Paris in December 2020, and Rigshopitaltet in Copenhagen in January 2021. Since then, clinicians have used it to examine the back of the eye of 177 subjects.
The performance of the device, in terms of image quality and ergonomy, was confirmed on 35 healthy volunteers as well as 142 patients with various pathologies : age-related macular degeneration, inherited retinal diseases, diabetes, hypertension, and other retinal diseases.
In these patients, MERLIN images provided unprecedented details of retinal changes – at the level of single photoreceptor cells and capillary blood vessels.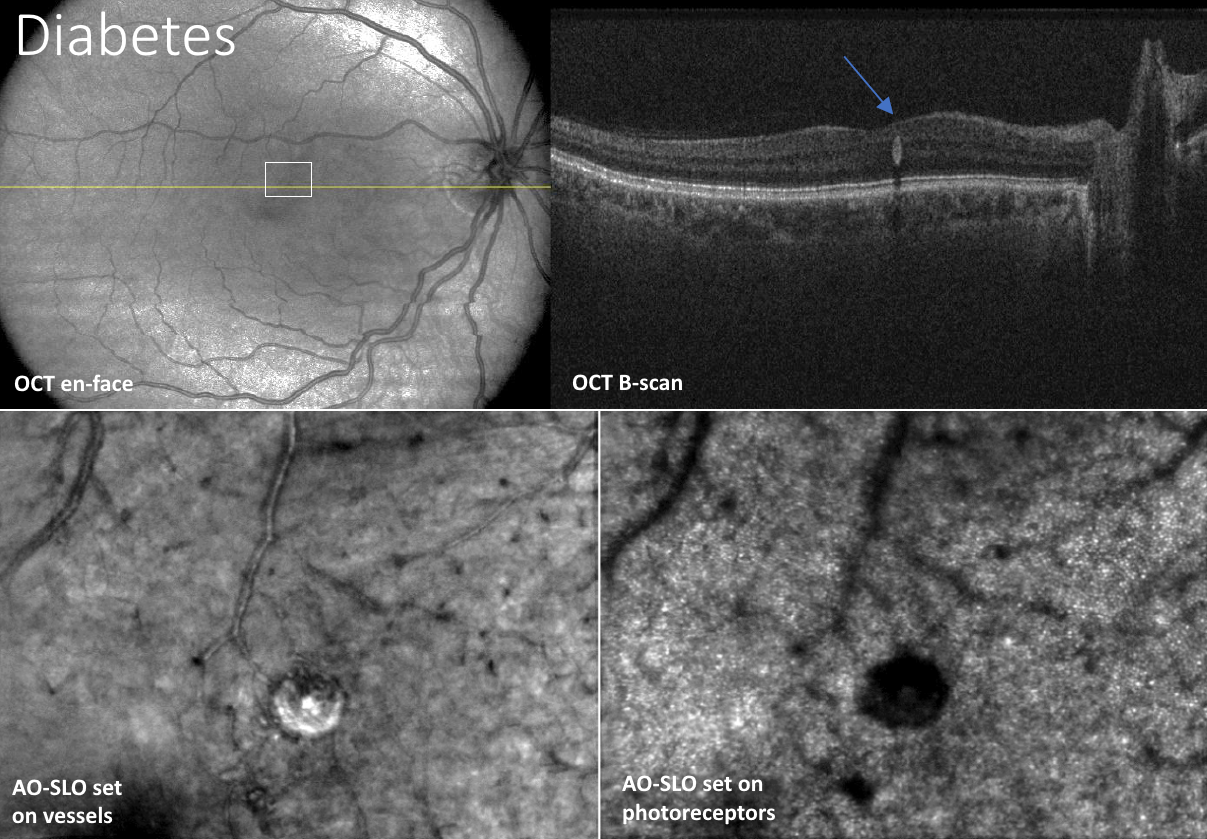 Merlin images from a patient with diabetes, having a solitary aneurism (blue arrow). Large field images (top) enable to locate the AO-SLO images (bottom) that show details of the changes in capillary vessels and underlying photoreceptor cells. Courtesy of Rigshospitalet, Denmark.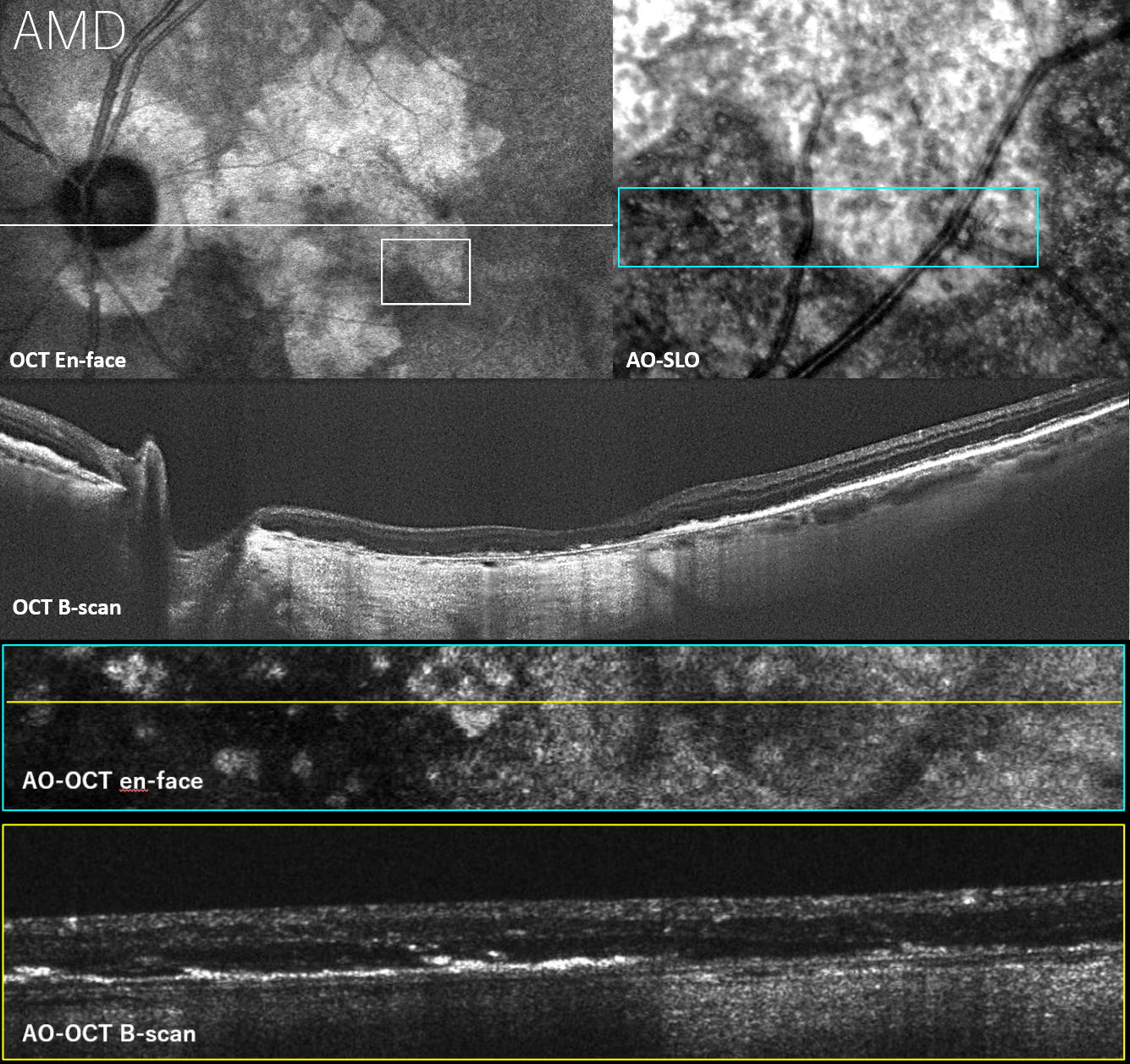 Merlin images from a patient with age-related macular degeneration (AMD), dry type. Large field OCT show the atrophic retina (bright parts). AO-SLO and AO-OCT images reveal microscopic details of the border of the atrophy. Courtesy of Quinze-Vingts Hospital, France.
https://merlin2020.eu/wp-content/uploads/2019/09/logo_merlin.svg
0
0
Marine Durand
https://merlin2020.eu/wp-content/uploads/2019/09/logo_merlin.svg
Marine Durand
2021-11-23 12:11:35
2021-11-23 12:11:35
More than 170 subjects examined with MERLIN