We are happy to announce the successful completion of our Horizon 2020 MERLIN project. We received a very positive evaluation from the European Commission last week after presenting the technical and clinical results of the new retinal imaging technology developed by MERLIN's partners.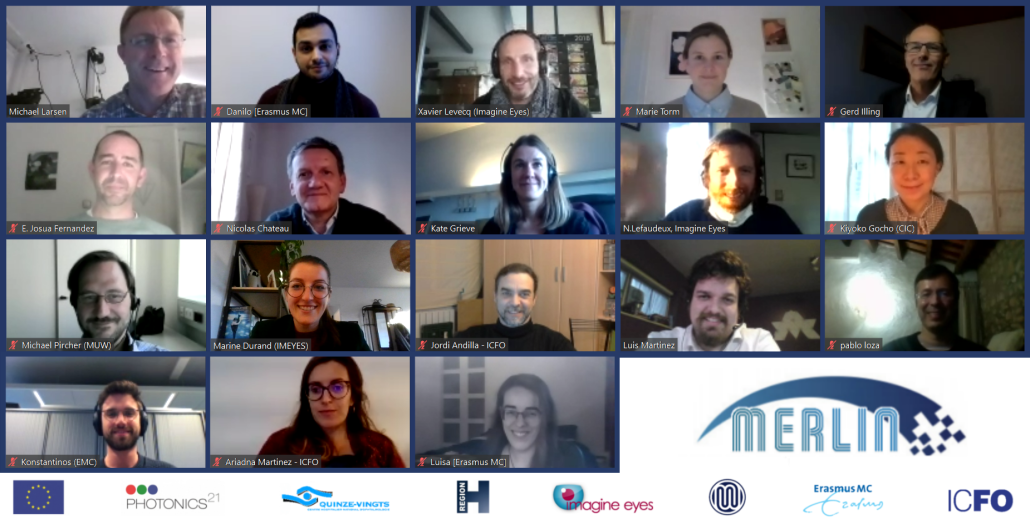 We take this opportunity to thank our advisors throughout the world for their extremely valuable contributions over the last 4 years. We are also grateful to the European Commission for supporting MERLIN and to reviewers for their constructive feedback.
The project has delivered retinal imaging prototypes that are now being tested at two medical centers. These systems combine several technologies, including optical coherence tomography OCT) and adaptive optics (AO), to visualize the retina at different scales with multiple modalities. For the first time, doctors can directly examine cells in three dimensions at the back of the eye.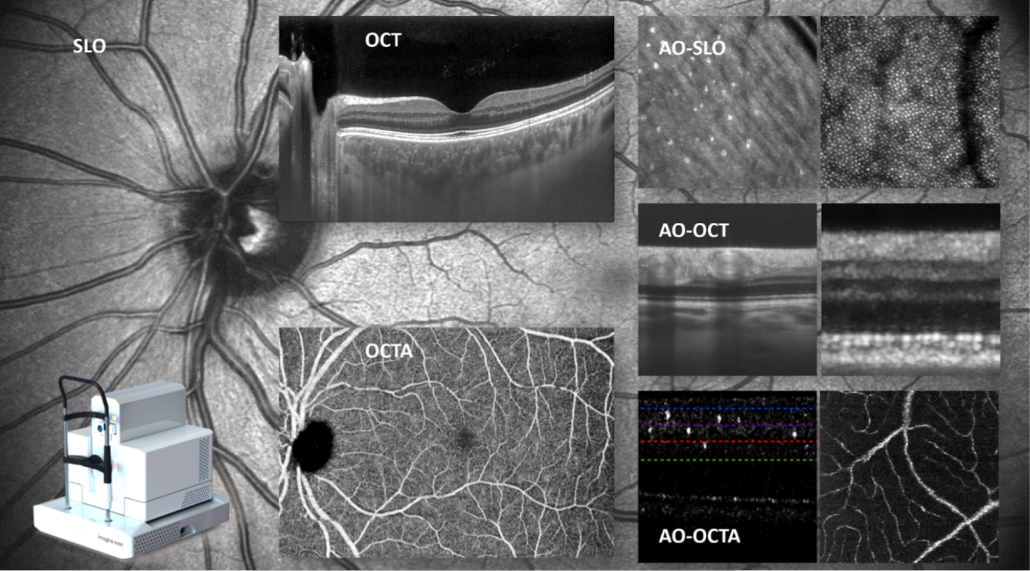 After MERLIN, the adventure continues.
Imagine Eyes is further advancing the imaging device towards commercialization. Meanwhile, for ophthalmologists at Paris Quinze-Vingts Hospital and Copenhagen Rigshospitalet, the next step is to implement MERLIN's technology as a tool for accelerating the development of new therapies for sight-threatening retinal diseases.
Beyond ophthalmology, the SHIVA project is poised to explore applications in neurology. To do so, SHIVA partners will further develop MERLIN's-OCT angiography technology and investigate retinal microcirculation in dementia and cognitive decline with an unprecedented level of detail. The goal is to better prevent and treat major causes of neurological disability.
https://merlin2020.eu/wp-content/uploads/2019/09/logo_merlin.svg
0
0
Marine Durand
https://merlin2020.eu/wp-content/uploads/2019/09/logo_merlin.svg
Marine Durand
2021-12-07 17:59:52
2021-12-20 18:00:57
H2020 MERLIN project celebrates successful final review